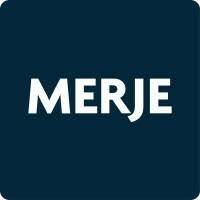 You've traversed weeks of candidate shortlists, phone, video and face-to-face interviews, and sign-off processes with line management, and you've finally found the perfect candidate for your team. What could go wrong now?
The steps of offering the candidate and onboarding them to your business are perhaps the most critical and volatile parts of the hiring journey.

From making the right offer to the right person to avoiding counter offers, plenty of challenges can come up in the final stages of recruitment campaigns. Luckily though, there are several actions you can take to mitigate and overcome such challenges.


Good Financial Crime candidates are in high demand

Right now, job opportunities are abundant; businesses are desperate for talented Financial Crime professionals to join their teams.

However, most people are not looking for new roles right now. Financial Crime professionals are generally busy, being looked after by their current employer and not actively looking for a new position.

Reasons for this include:

having just settled into new positions following the loss of employment due to the pandemic
believing it is still too risky a time to leave the security of a current employer
Businesses are doing well, so bonuses and salaries are being constantly reviewed and improved upon. This lack of active Financial Crime candidates means that those on the lookout or who can be tempted away from their current position have many opportunities to choose from.

They can assess a range of roles and employers and compare every detail of each opportunity. They can be incredibly selective which direction they choose to go in because they know that if one employer can't meet their needs, another one probably will, so why settle for less?

This translates to businesses being in heavy competition to attract, secure and retain the finest Financial Crime professionals, so they need to dig deeper than the usual tactics to stand out from the crowd.

Ultimately, to secure the best talent in the industry, you have to set yourself apart as the best employer.

Not out of the woods yet

Back to what you once thought was the end of the recruitment process. Finally, you've found your ideal candidate and are ready to make an offer. But this is no time to sit back and relax.
Other employers and recruiters will still be doing their best to tempt that candidate away, and at this stage in your journey, it will sting even more if they succeed.

The individual's current employer, in particular, will be conjuring up attractive counter offers and buy-back options for this person to consider; it's far more business efficient to keep an existing employee than to go through the hiring, onboarding and training processes for their replacement.

To combat this, your company needs to do everything possible to keep that candidate engaged with your business and employer brand. This must go beyond the typical efforts of making a reasonable offer of salary and remuneration and then crossing your fingers until the start date.


What can you do?

Be flexible
Every candidate is unique, with individual needs, commitments, home circumstances, etc., so taking a one size fits all approach to remuneration doesn't work anymore.
Think about how you can tweak the salary and package to benefit this individual truly. One minor adjustment could be the difference between an offer acceptance and having to start the recruitment process all over again.

Be personal
Getting a candidate bought in and committed to your business is much like customer care. The more personal and positive you make their pre-employment experience, the more engaged, loyal and genuinely excited to join they will be.

To do this, have direct conversations with the recruiter and the candidate about the offer you're extending. Be open and honest about why you think they are the right person for this role and why your business is the right option for them.
Demonstrate your enthusiasm for bringing them on board, discuss the significant impact you think they could have in your team, and what brilliant things they can achieve in the future of their career with your business.

Make your first offer the best one
Lowballing a candidate, trying your luck to see if you can get someone for less than their declared remuneration requirements, reflects poorly on your business for many reasons. Not only does it show the candidate that you don't value them realistically, but it raises the question, what is the rest of your business operation like if you're not operating with integrity here?

Whereas coming in with a realistic and considered, even flattering offer demonstrates that you genuinely appreciate this person and the value they can bring to your team, you're serious about getting them on board, and you have a strong, principled operating ethos.


Highlight USPs
As mentioned, considering a next career step is no longer just about the salary; it's about everything else the role and employer can offer as well.

This is why it's vital to showcase the unique selling points and highlight the benefits of joining your team that are specific to your chosen candidate as an individual.

You can also work closely with your recruitment partner to understand the candidate's reasons for considering new career options in the first place, then revisit them and demonstrate how your job offer meets those needs or resolves those issues. For example:
Are they looking for a career path to a Senior Financial Crime officer or MLRO role that you can guide them to?
Are they passionate about being involved in Financial Crime Committees?
Keep up the communication
Once the offer has been made to the right person and they have accepted, the onboarding wheels are in motion. From there, it is even more essential to stay in touch with the candidate frequently leading up to their start date.
Not communicating with them for weeks/months at a time can leave them more open to having discussions with other firms. Regular check-ins give the candidate plenty of opportunities to build a good relationship and to raise any concerns, meaning you can tackle them quickly without letting them build up in the candidate's mind.


Add a human touch
Phone/video calls and catch-ups over coffee or lunch can go a long way to making your recruit feel like part of the team before they've even started with the business, which is sure to reduce the risk of the candidate speaking with other recruiters/employers.

You can even begin introducing your new staff member to their team and those they will work with. Inviting them to team outings or after-work drinks gives them a head start in building those vital workplace connections and can take the pressure off the first few days in the office.

If that seems like too much, it doesn't have to be a work social. Just a quick call/email from a few team members will do the trick, with a simple message such as,

"Welcome to the team. I'll be working with you on XYZ and if there's anything I can do for you, let me know."

This will promote a more gradual introduction process, which can kick-start the feeling of being welcomed to the business, make the first week less daunting and decrease the risk of information overload that often comes with starting a new position.


We're here to help
Ultimately, employing these tactics will put you on the right path to securing your chosen candidate and successfully onboarding them into your business. If you're not as confident in certain aspects of the process, such as handling counter offers or promoting the selling points of your business, this is where an expert recruitment partner like MERJE can provide support.

Every day, MERJE recruiters handle offer management, buy-back options, unsure and indecisive candidates, and all the other challenges in the hiring journey, so we are experts at overcoming these trials and working towards the desired outcome.

At MERJE, it is our core ethos to get to know our candidates and clients. We build a deep understanding of their specific needs, motivations and aspirations so that we can match the right people with the right opportunity from the very beginning, reducing the risk of last-minute difficulties.

If you'd like to discuss your Financial Crime hiring needs and how MERJE can support you, please get in touch with Pritesh Chudasama at [email protected].