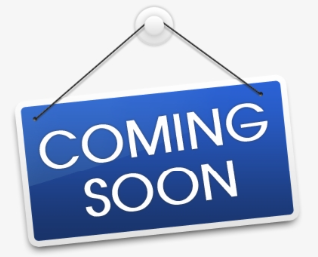 The Institute Mentorship Scheme is designed as a platform to cultivate excellence, foster professional growth and inspire collaboration within our field. We believe that knowledge and experience shared today can shape the leaders of tomorrow. The Mentorship Scheme offers a fantastic opportunity for both experienced professionals and emerging talent to engage, learn, and grow together.
Acting as a Mentor
As a mentor, you have the chance to make a significant difference by guiding and inspiring a talent in our field. It's a rewarding and enriching experience, where you can impart your wisdom and expertise, but also learn from fresh perspectives. To ensure the highest quality of mentorship, we are seeking mentors with extensive experience in financial crime prevention. We have a robust selection process, led by a dedicated panel of experts, ensuring mentors are chosen for their knowledge, skills and commitment to supporting others.

Eligible Mentees
If you're a newly appointed Money Laundering Prevention Officer (MLRO) in any of the sectors we represent, our Mentorship Scheme offers an incredible opportunity. Being a mentee allows you to be guided by a seasoned professional with experience in the the field, equipping you with insights and practical knowledge that can expedite your professional development. We carefully match each mentee with a suitable mentor, considering factors such as your goals, interests, and the mentor's expertise to ensure a fruitful and rewarding mentorship journey.

Structure of the Mentorship
The mentorship process is designed to be structured yet flexible, promoting organic relationships while also maintaining clear goals and progression. At the start, a comprehensive Mentorship Plan is developed collaboratively by the mentor and mentee. This plan outlines the objectives, expected outcomes, and learning strategies. Mid-way through the mentorship, a review session takes place to assess progress and make any necessary adjustments. Finally, the mentorship concludes with a final review, where both parties reflect on the achievements and learnings from their journey

Training and Support for Mentors
We understand the important role mentors play and are committed to providing them with all necessary support to succeed. As a mentor, you'll have access to a wealth of resources on our website, including guides, tips, and articles to help you effectively mentor your mentee. Additionally, we organise a Mentor's Support Group that meets regularly, offering a space to share experiences, gain advice, and learn from each other.

The Institute Mentorship Scheme is an enriching journey, and we believe in acknowledging every step of it. Both mentors and mentees are recognised at our Annual Conference, giving you an opportunity to share your experiences and learnings with a wider audience. Moreover, participation in the Mentorship Scheme also contributes to your Continuing Professional Development (CPD) points, further demonstrating our commitment to your ongoing professional growth.

Whether you want to help foster the next generation of MLROs, or you are a newly appointed MLRO and in need of mentorship support, please
contact us